How to approach the Mantics
Of course, it is necessary to have preparation and seriousness of the operator, to avoid superstitious phenomena and coarse readings, and to consult mantics when faced with important choices, rather than out of futile curiosity.

The Damanhurian approach to the use of divination has these characteristics and educates to a mantic reading of the reality that surrounds us, because it always has, in every moment in itself, the synchronic signs and symbols, which provide the understanding of the situation that you want to investigate.
Then you learn to use some mantic tools, of which the Tarot is the main one.
According to myth, the Tarot can be traced back to an ancient book of wisdom that contains, in its symbolism, the entire history of humanity and the possible combinations of individual destiny.

Undoubtedly, the Tarot is a tool to expand the intuitive abilities contained in each of us: their use allows us to expand the possibilities of choice and benefit from useful indications on how to act in order to achieve the goals that everyone proposes in life.

course program
The 1st level course offers the tools to understand the symbology contained in the cards and learn to use them as a useful tool for consultation for oneself.

In the 2nd level, strengthened by the experience gained after the first course, you will learn to better orient yourself in the various possible drafts and to carry out consultations for others, paying particular attention to the delicate relationship that is created between operator and consultant.


Hours of the course:4pm-7pm and 8pm-11pm CET on both Saturday and Sunday

IMPORTANT: To participate in the course you must have the DAMANHURIAN TAROT, which you can find by clicking here. You must open it on the full moon days between January 15 and January 19, according to instructions you will receive!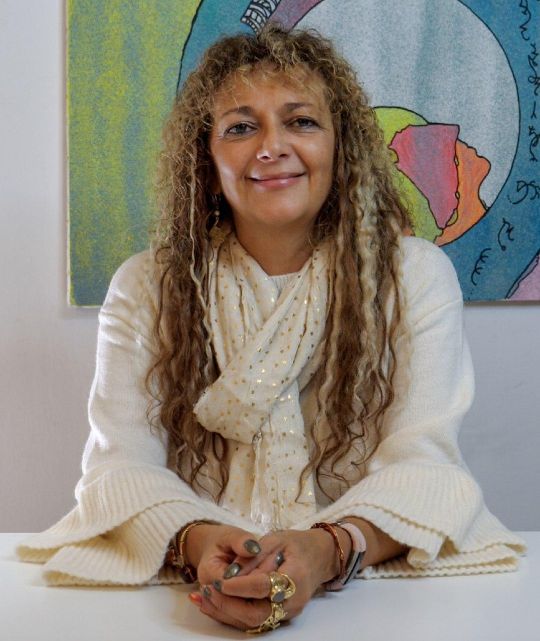 Antilope Verbena
My Damanhurian name is Antelope Verbena, I have lived in Damanhur since 1985. I arrived very young, I was 20, after nurturing my curiosity and desire for knowledge through the exploration of acting, ballet, and the somewhat bohemian life.
I've always been a child who was a little "different" from the norm, as I enjoyed playing by myself and contacting what I now call "nature spirits," who were my favorite playmates.
From the age of 13 I began to have my first episodes of paranormal phenomena, such as telekinesis, telepathy, clairvoyance and even poltergeists. It was a complex period of my life, but this phase of my life is the one that brought me closer to parapsychology and esotericism, through various readings and direct knowledge with "particular" characters.

I got to know the reality of Damanhur when I was 18 years old through pranotherapy in one of the studios where this kind of treatment was practiced in Turin. The reality of Damanhur fascinated me immediately and I felt like I had finally found my "home", my people.
Upon my arrival, thanks to my paramedical background as a certified nurse, I was in charge for over 10 years of the organization of the first internal health service in Damanhur, working alongside the founder of Damanhur Falco Tarassaco (Oberto Airaudi), thus combining a more technical and medical vision with a magical vision of health, disease and healing.

I have been a Spiritual Healer since 1989 and I have developed skills and knowledge in particular with respect to Selfica applied to healing and wellness, dealing directly with Falco Tarassaco research in this field and the development of specific treatments called "Selfica Cabins" and still follow in particular the field of wellness, with treatments for prevention and rejuvenation.

Since 1998 I am the Rector of the free University of Damanhur, I follow the design and implementation of different courses, schools and courses of study, the qualification of trainers and in turn I teach in different fields, which were my main fields of study and interest and above all have meant a lot in my life and in my path of personal growth, I refer to: Previous Lives, Spiritual Healing, Mantics and Tarot.

I have also been an assistant of Falco Tarassaco in many of his valuable courses that I still carry on as research and teaching, concerning the use of the mind and human potential in a magical vision, among them: Transformation and Cultivation of Memories, Interpreting Inner Responses, Self-Therapy and Self-Healing, Learning to Desire, Awareness and Rebirth.

sign up now
9 places left
Mantics and divination:
the tarots
1st level

If you have any questions contact us, we are at your disposal

+393282277745