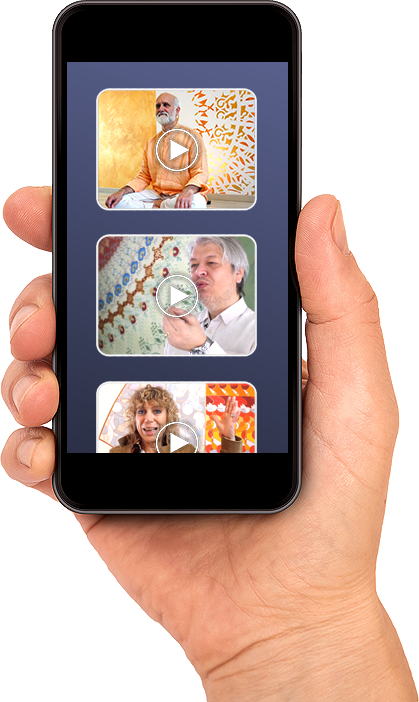 Subscription to this membership gives you access to: webinars, guided meditations and Q&A Sessions.
Wisdom Lab was designed to be accessible to everyone at any moment, from any device. Accessibility and affordability are the main characteristics of this program.
A community for spiritual researchers: connect with like-minded people from all over the world.
we have
2 bonuses

for you!
20% discount ON FUTURE COURSES
Wisdom Lab subscribers receive a 20% discount on all future online courses run by Damanhur University.

Awareness Course - Free
If you choose to enroll in the Masterclass you will receive as a free bonus the Awareness Course registration (value € 180.00) with Caimano Salice.

Here is the course program:

What are thought and mind; how they are structured in us.
The body and its fundamental function in the spiritual search; what we mean by spiritual.
Life as a manifestation of the divine frequency; originating the divine frequency in oneself.
Awareness of the present moment as the guide of Consciousness in our lives.
Freedom from fear and conditioning: the Metamorphosis.
Living in Joy
Wisdom Lab monthly program of July
Sunday, 4th July
Guided Meditation with Sphero-Self

Friday, 9th July
Webinar Awareness Lab with Caimano Salice

Tuesday, 13th July
Webinar "The Prophecies of the last times of Falco" with Arciere Aglio

Tuesday, 20th July
Webinar "Time structure: technology and time travel" with Coyote Cardo

Tuesday, 27th July
Q&A session with trainers

37 places available

With the annual registration you will receive the Awareness Course recording (value 180,00€)

How much is Wisdom Lab and how long does it last?
Wisdom Lab is a continuous training workshop. The subscription is 270€ a year.

How can I make a payment?
Payment of your subscription can be completed by credit card, PayPal or bank transfer.

How can I cancel my subscription to Wisdom Lab?
You can cancel your subscription and payment at any moment, sending an email to: info@damanhuruniversity.org. Refunds are not available.

How many lessons are in Wisdom Lab?
We publish 1 lesson a week. It may be a guided meditation, a Q&A session, or live webinar.

What subjects does the Wisdom Lab touch?
This is a short list of some of the subjects that will be discussed in the Wisdom Lab: healing and spiritual evolution, subtle anatomy of the human body, inner harmonization, spiritual physics and philosophy, past lives research, inner personalities, art-therapy and more…